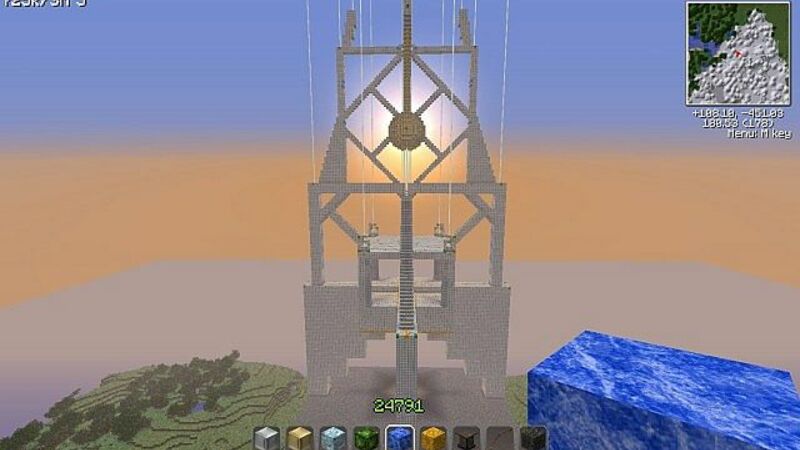 VoidFlame Network | RubberVoltz
RubberVoltz is the third longest running Voltz server in the world! We are an SMP, PvP, griefing and raiding Voltz server with custom content, patched bugs and a growing community with over 25,000 unique players. After running the Voltz modpack for over 4 years (since 3/19/13) we are officially the second longest running Voltz server in the world! Even through all that, we are still constantly growing as well as developing completely new and interesting content and plugins for the server. Custom made lag prevention systems keep the server running at it's peek and high end hardware combined with fast network speeds destroy any traces of lag!
After extensive bug patching we have been able to unban or fix all the bugs/problems with red matter, oxygen sealers, mechanical pipes, pressurized tubes, universal cables, oxygen collectors, radar stations, microblocks, explosives, trackers, antiballistic missiles, cluster missiles, missile modules, moon dungeons, moon buggies, parachests, landers, vibration catalysts, entropy accelerators, electric chests, electric bows, robits, matter cannons, ME crafting terminals, liquid routers, power armor, plasma cannons, lux capacitors, force field projectors, interdiction matrixes, conveyor belts, particle accelerators, atomic assemblers, the sponge module, the anti-personnel module, fulmination generators, gas tanks, copper wires, and much more! We have also added many commands into the patches such /dimensiontp which allows you to travel to the moon and space stations easily, or /ssinvites which displays a list of everyone with access to your space station. We spend loads of time in order to provide all our players with an unrestricted, fully functional Voltz game play experience. We even go as far as we can to fix client side problems! Placing fuel/oil in a dynamic tank or putting parachests next to real chests will no longer put you into an endless crash loop! Feel free to play however you want to play! Hop on the best Voltz server now!
Features:
============================================
Server:
Online 24/7!
Space stations enabled!
Moon enabled!
Almost no banned items!
Dupes patched!
Most bugs patched!
Very little lag, usually 20 TPS!
DDoS protection!
Content:
Shop
Economy
Minigames
Factions
PvP
Griefing/Raiding
Creative build world
Custom content and plugins
Custom Minigames
Server Specifications:
3.9 GHz, 12 MB Cache, Hexa Core CPU (Intel Xenon E5-1650 v2)
8 GB of RAM for Voltz
Solid State Drives
1Gbps connection